At A Glance
Forcyte is building wireless power solutions for government and commercial application. A member of the 2020 National Security Innovation Network's (NSIN) Defense Innovation Accelerator (DIA) program cohort, Forcyte teamed with GenUI to build a cloud-based software solution for wireless power that will enable drones to recharge in-flight.
The Dream Of A Sustainable Energy Infrastructure
Nikola Tesla envisioned power without the tangle of wires and invented the alternating current system to wirelessly transmit energy over long distances at the turn of the 20th century.
Now the startup Forcyte, a cohort member of the 2020 National Security Innovation Network's (NSIN) Defense Innovation Accelerator (DIA) program, has taken up the torch of Tesla's vision to transmit wireless energy over long distances in a time when efficient use of electricity is crucial in the public and private sectors. The growth of commercial applications for near-field wireless power transferring energy to smartphones and other devices over short distances is familiar to consumers. And although it's a lesser known concept, the Forcyte team believes that "far-field wireless power [transmitted over long distances] is the future of sustainable energy infrastructure," and they operate with this end goal as their mission.

That sentiment alone is difficult to argue against but doubly so given the uniqueness of the Forcyte team's origin. The NSIN-DIA's program puts government-funded R&D ideas and the minds behind them into collaboration with entrepreneurs in the hope of unlocking technology solutions. This accelerator also mentors, instructs, and backs startups through a network of private sector mentors and teachers.
Michael Seper brought 15 years of entrepreneurial experience and comfort with living in the discomfort of the cutting edge to the 2020 Defense Innovation Accelerator. There, he met a military veteran and executive leader named Michael Wilson with a similar view on transformative technology. The program asked advisors to rank the technology they found most interesting. Wilson and Seper scored wireless energy transfer highly because they share a belief in its commercial value.
The DIA program's unique angle is uniting people from different walks of life and pairing them with government scientists in the hopes of creating a company with promising technology. Scientists Corey Bergrud and Alex Zellner had worked in Directive Energy their entire careers. When the accelerator put these scientists and business minds together to talk about wireless energy transfer use cases, the team catalyzed quickly around the idea of powering drones and soon knew they had a novel concept in the works.
Wireless Technology Breaks Out
Enterprise drone applications continue to increase with uses ranging from military inspections to delivering vital medicines to remote locations. Forcyte's technology aspires to take a drone with 30 minutes of flight capability and extend its battery life by 10x using wireless power. "It's innovative," says Seper, "and it doesn't exist on an enterprise scale."
The Forcyte team won the accelerator's Demo Day and Audience Choice Award. Their success and the support of FedTech, a D.C. startup ally and accelerator sponsor, helped feed Forcyte's tech funding for development because Fed Tech was also passionate to see this wireless power tech break out.
"A lot of the accelerator program inventors weren't as active as [Corey and Alex]. The fact that we won a grant and are now working with an experienced technology partner is a testament to how much we all want to see this get off the shelf."

Michael Seper, Forcyte COO
Converting MATLAB Into A Software Product
As government employees, Bergrud and Zellner are limited to using MATLAB code strictly in its government ecosystem and unable to build their own proprietary software. A direct R&D spin off into its own company would be a conflict.
Despite this limitation, the two scientists do hold patents to the technology. Issued on February 25th, 2020, the newness of the patent excited the Forcyte team because, since nothing like their concept existed in the market, that novelty created potential for widespread adoption as an enterprise solution for energy needs. Seper and Wilson licensed the tech through Forcyte and began seeking a way to make their idea a reality.
They quickly ran into a challenge. To use the math in the patent, the MATLAB code needed to be moved to web-available software and primed for the market. They knew this was a difficult task and would take a unicorn of sorts to help them. As Wilson said, "I work in technology and couldn't find anyone able to work in MATLAB and translate that code. It's unique and hard to find. But [GenUI] did just that for us."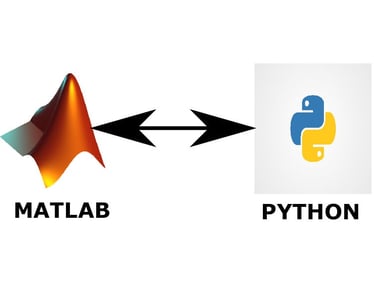 With tech commercialization at the heart of GenUI's offering and expertise, its engineers held the right balance of deep software knowledge and the mathematics background to translate MATLAB code. Given the overwhelming number of language and platform options, from R to Java, it was necessary to find the sweet spot for performant data languages that could also handle demanding API requests. Python fit that bill perfectly.
GenUI then exported the serialized data structures to more portable options and identified areas where direct calculations could replace data interpolation. They then created the data exports and moved them into a highly performant read-only SQLite DB, which removed the need to use the .mat data files. This allowed direct calculations to be easier to assess, have improved overall accuracy, and be computationally parallelized for more significant performance benefits than their MATLAB equivalents.
GenUI's swift translation and transfer of the original code has provided a crucial step in Forcyte's venture as they were able to expedite their original development forecast of 1-2 years to 4 months. Doing so now allows Forcyte to take two steps they thought they'd have to wait for until 2022: pursue new R&D funding, and begin working toward hardware development for their tool.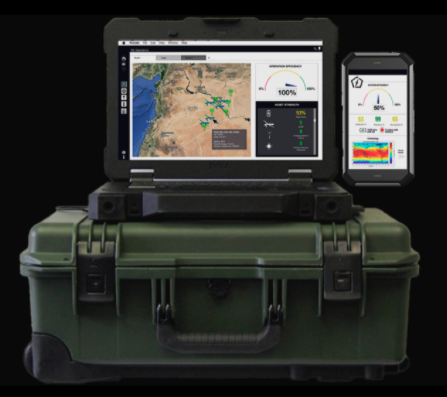 "We're grateful for how this all came together-- from being paired up via the [DIA] acceleration program and then matched with Corey and Alex, to finding a partner in GenUI who specializes in tech commercialization and close collaboration -- so now we can make great ideas into great products."

Michael Wilson, Forcyte CEO
A Positive Human Impact On The Future
The foundation of Forcyte's solution to energy limitations on drones is their Energy Informed Operations System (EIOS), a cloud-based wireless power software to ensure transmission success. Thanks to their work with GenUI, the EIOS is now a reality.
"GenUI delivered on time and under budget to put us in a better position to pursue new R&D funding. Working with you [the GenUI team], we were able to expedite our timeline and potentially bring a prototype to market much sooner than expected. This gives us a first mover advantage with the IP."

Michael Seper, Forcyte COO
The future of wireless energy transfer for drones is limited only by the human imagination. All involved in the project see human-, animal- and planet-enhancing applications that exist beyond national security - and many of these ideas are already in use. Today, companies use drones to:
advance ecological restoration with the ambitious goal of planting 40,000 trees a month
deliver vital medicine to austere environments
track poachers operating under cover of night
transfer blood and organs from airport to hospital for transplant surgeries
It's these opportunities for commercial adoption and positive impact that inspire the Forcyte team to work toward expeditionary wireless transmission through the hardware power solutions they plan to begin testing in 2021.
"From watching properties for long periods of time, to going into situations that humans shouldn't go into, to a tool for FEMA during catastrophes, this [technology] can ultimately create more human impact."

Michael Wilson, Forcyte CEO
Can we help you apply these ideas on your project? Send us a message! You'll get to talk with our awesome delivery team on your very first call.